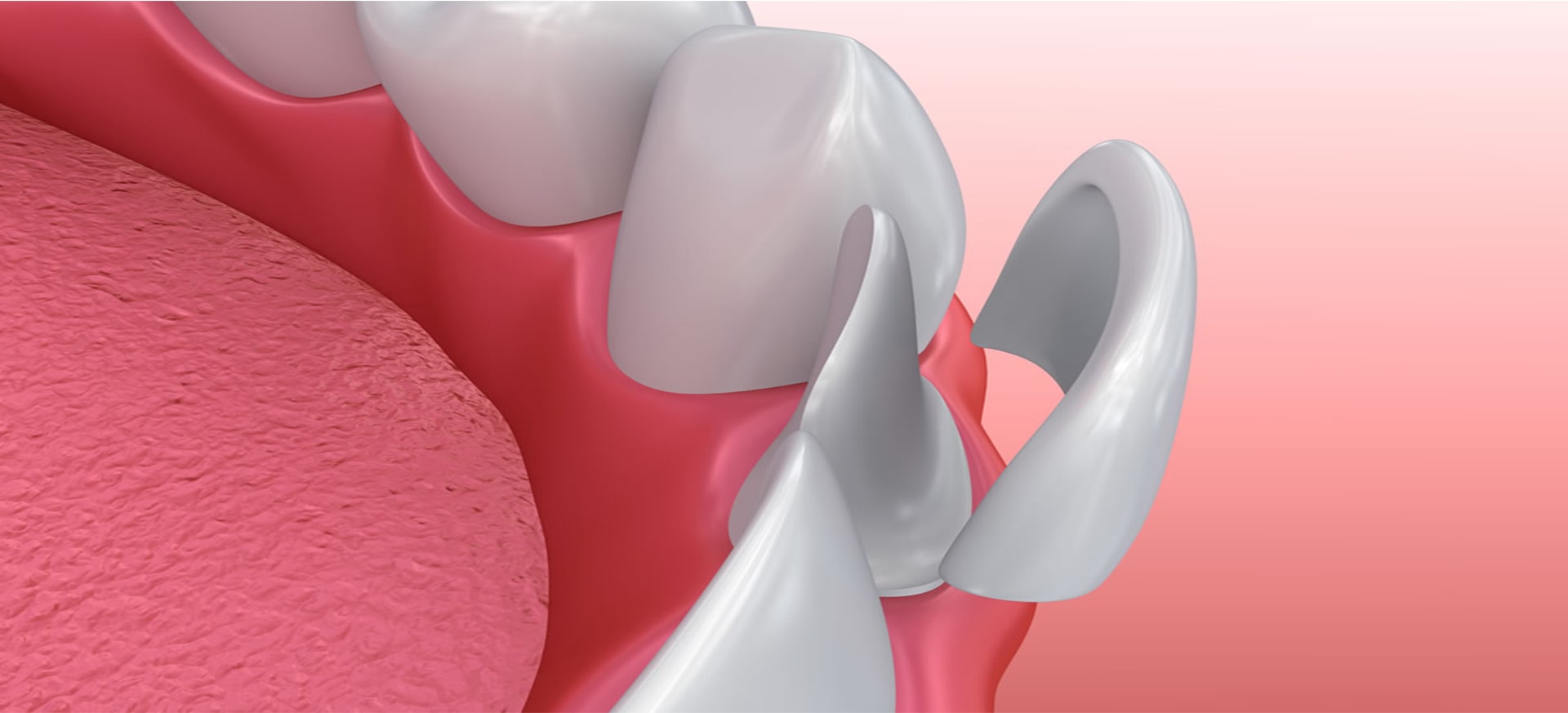 Veneers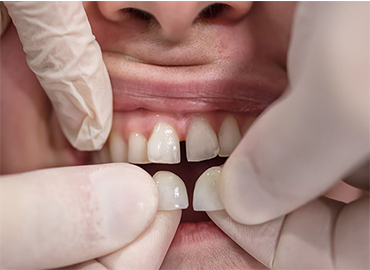 Dental veneers are a very thin porcelain shell that is bonded over the teeth to correct flaws such as chips, stains, and misaligned teeth as well as to restore a beautiful smile. Dental veneers in Ranchi are additionally applied to teeth in Ranchi to correct misaligned or irregularly spaced teeth, which results in a flawless and natural smile. Before getting dental veneers in Ranchi, see your doctor because this is an irreversible procedure. Veneers need to be updated after 7 to 15 years have passed.
Our distinguished cosmetic dentist at Bhushan Dental Clinic offers a selection of veneers to meet your specific requirements. Veneers can also be used to treat a variety of dental problems, including:
Stains on teeth that cannot be removed by bleaching
Worn or broken teeth
Misshapen or crooked teeth
A significant gap or uneven spaces exist between the top front teeth
Either porcelain or composite resin is used to make veneers. We will assist you in making the optimal material selection. Every veneer kind has advantages of its own.
Porcelain laminate veneers are made up of an adhesive layer and many very thin ceramic layers that act as a substitute for the tooth's natural enamel. A very little piece of the original tooth enamel—typically less than a millimeter—must be removed in order to put a veneer. This is crucial because it makes room for the porcelain veneer to fit within the mouth, accurately restoring natural dental function and giving the tooth an even better appearance than before.
The connection between the natural tooth and porcelain veneer is crucial because it not only creates the desired cosmetic perfection but also forms a solid connection that is necessary for proper veneer performance. The original tooth and the veneer are sandwiched together with light-sensitive resin, which is subsequently cemented under a specialised curing light.
In many instances where the natural tooth has developed bad colour, shape, and curves, porcelain veneers are a very effective alternative. In rare cases where the tooth position is challenged and there are minor bite-related issues, it is also a useful option for teeth with fractures, gaps between teeth, and compromised tooth position. Some people find that tooth whitening or bleaching does not work well on superficial stains. A porcelain veneer may be the best solution in certain circumstances.